Search for your issue here, chances are we have an answer for you in our guides.
Changing your Password
After logging in to your account, access the account menu by clicking the Account button in the top right of the screen, and choose 'Change Password', as shown below:
You'll now be taken to the change password screen. Simply enter your current password, followed by your chosen new password (repeated), and click the green 'Update Password' button on the right hand side, as shown here: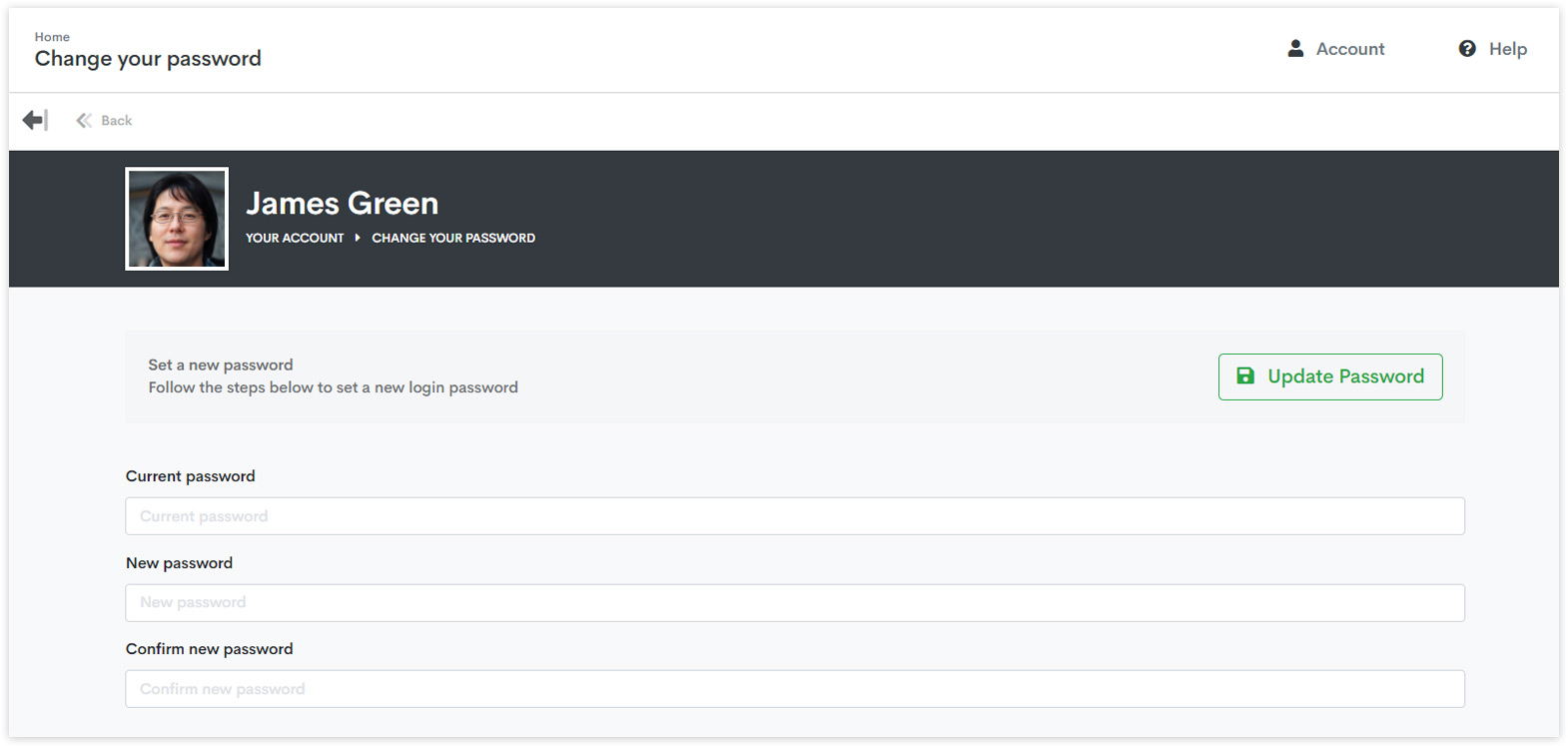 Success! You have changed your account password.
© 2011 - 2021 Connect My Event Limited. All Rights Reserved.